Content Timeline allows you to add all blog posts from a category or multiple categories and also to add a single post.
Once the posts are loaded they will be sorted out on your timeline with featured images, titles, dates, authors. This means that with one click you can create a functional and beautiful WordPress timeline.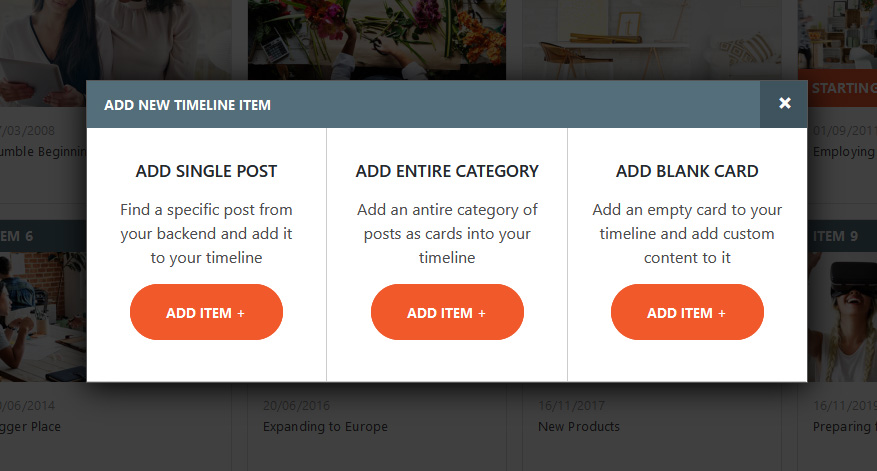 Once all your blog posts are imported and the timeline is saved and published on your page you can select the option to "Add Posts Dynamically". This will force your timeline to add new posts every time you publish one in our WordPress backend.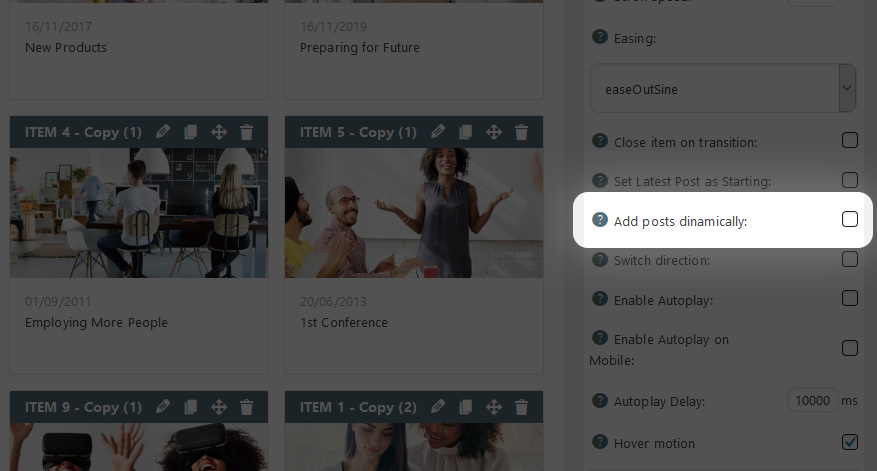 After you import all your posts you can choose to style change the style of your timeline with either one of our pre-made styles or you can tinker around and create a unique one