Content timeline can support unlimited number of cards. When there are a lot of cards the "Fast Forward / Backward" options comes in handy.
This option enables two additional arrows that will take the user to the first or last card on the timeline.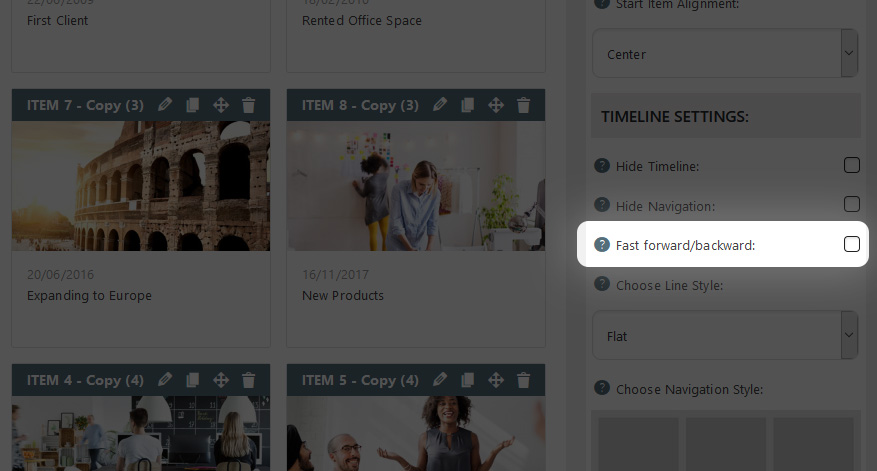 You can choose to remove them later at any time.