Content Timeline lets you slide through cards in 3 different ways. You can drag / swipe the items with your mouse, By selecting nods from the main timeline or by using navigation arrows on the left and right of the timeline.
This option allows you to remove navigation arrows entirely from your timeline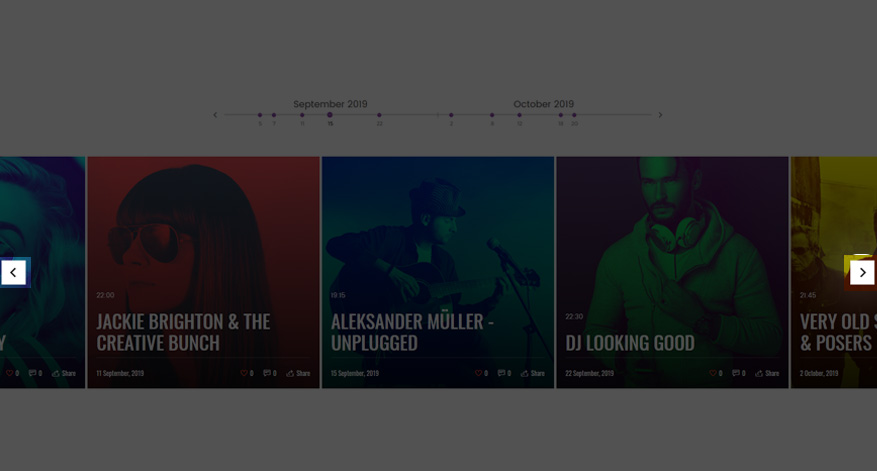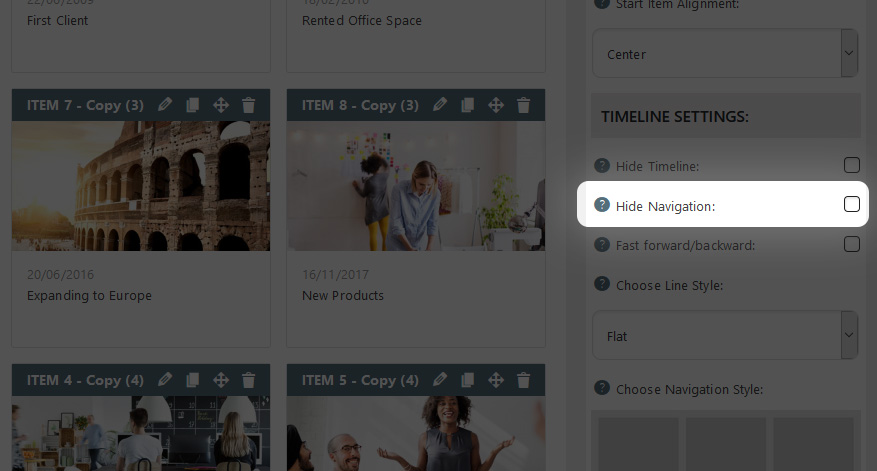 You can choose to display the navigation later at any time.